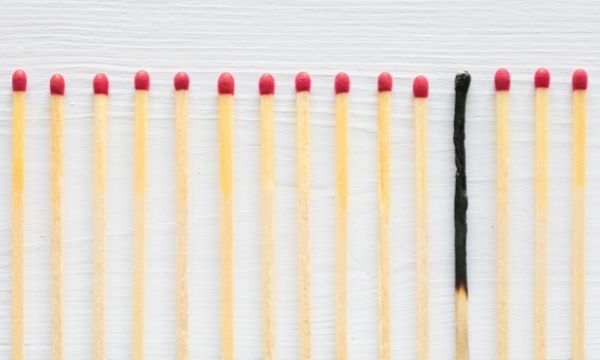 Providing flexibility and managing burnout is on our minds these days. There are some real challenges in the Talent landscape right now. I do feel like things are getting clearer. This month, I have gathered some resources that define workplace burnout and offer solutions. Interesting to see what is working.
Burnout is Real
Anna Burgess Yang's post on LinkedIn has 2000 comments and 60,000 views. Key Quote: "Anna is incensed by what she sees as inflexible thinking about flexible work. 'I read something recently,' she writes, "that predicted the 'driven, career-oriented people will want to return to the office. That mentality is offensive. My husband and I have both been hugely invested in our careers. AND hugely invested in our family.' " Read: Viral Post Highlights Why Some Professionals Will Quit to Find Flexible Work.

People don't leave jobs, they leave bosses is the saying that this Harvard Business Review article addresses. Written by members of Facebook's People Team and Wharton Professor Adam Grant their conclusions are counter-intuitive and based on what Facebook does best – lots of data. Read: Why People Really Quit Their Jobs.
What is Working Now?
Even mainstream outlets like CNBC are acknowledging the current work climate. This psychologist advises Fortune 500 companies—here are her best tips for avoiding burnout and offers some unique solutions – including counterintuitive advice to tackle a new project.

The Core File: 5 Work Life Rules That Stand the Test of Time from Marla Gottschalk, Ph.D., an I/O Psychologist and Core Stability Coach on LinkedIn covers some rules of life she says stand the test of time. Some good stuff here – self-knowledge, feeling valued, finding a mentor, the "thrill of a new data set". Do any of these feel true to you?

HR leaders including Cheryl Johnson, CHRO for Paylocity share solutions that have been working at their companies in Burnout is soaring. Here are 7 ways employers can help. Practical, actionable solutions include listening to what benefits employees say would be genuinely helpful, strategic time off, less camera time, and employee surveys.
What Does a Happy Workplace Look Like?
Glass Door alternative Comparably shares rankings for companies that are ranked as the happiest by an anonymous employee survey. Pretty good variety represented.

"In our annual analysis of where the happiest employees are, Comparably looks at a combination of metrics that contribute to happiness at work. Fair pay, benefits, and clear goals to the excitement for the company and the work itself," said Comparably CEO Jason Nazar.

I'd love to hear what is working for you and your company. Let me know if I can help during this transitional time. And if you or someone you know is looking for a great new position, check out our available opportunities.