Join PIHRA South Bay in Hawthorne on July 11 for Emotional IQ featuring guest speaker Mike Lee!
Redefining the Future of Work and Human Resources
Gone are the days when HR exclusively focused on gathering employment applications, dealing with compliance, and interviewing candidates. At this moment in time the HR is being called to fundamentally overhaul the way we work. Our external circumstances like technology, countless distractions and constant demand for more are not going to slow down. Which means it's imperative that the change comes from the inside out.
2018 Deloitte Human Capital Trends Report
"As the line between work and life blurs, providing a robust suite of well-being programs focused on physical, mental, financial, and spiritual health is becoming a corporate responsibility and a strategy to drive employee productivity, engagement, and retention. While organizations are investing heavily in this area, our research reveals there is often a significant gap between what companies are offering and what employees value and expect." 
Well-being is a performance strategy for becoming a true social enterprise. To navigate this stress, burnout and disengagement from work we need to arm ourselves with skills like mindfulness-based resilience and emotional intelligence. It's through these practices where we can train our attention and awareness to efficiently, effectively and intentionally do our greatest work — regardless of external circumstances. In this interactive keynote, Mike teaches HR executives and practitioners how to implement mindful habits to decrease stress, cultivate resilience, and ultimately improve business performance.
Audience Insights To:
Why mental health is affecting the bottom line
Improve our relationship to workplace distractions and how to spend time intentionally
Identify our common patterns of disengagement from work and how to break them
7 strategies, skills and concepts to decrease stress and build resilience to workplace stress
Cultivating the emotional antidotes to workplace stress
Agenda
| | |
| --- | --- |
| 7:30am – 8:00am | Networking Session for Members. |
| 8:00am – 8:30am | Meeting begins. PIHRA business discussed. |
| 8:30am – 9:45am | Presentation on "What to Expect in an EBSA Investigation" |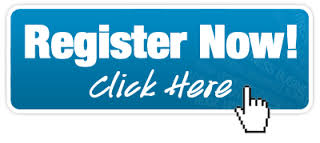 About Our Speaker
Building an international brand from his college apartment, Mike Lee understands the challenges leaders face. As the author of UN/TRAIN, and founder of MindShift Labs, he teaches individuals, teams and brands how to optimize their mind for peak performance through the power of mindfulness and emotional intelligence.Working with basketball players all the way up to the NBA, Mike knows what it takes to perform at the highest level. Like so many other concepts, there is a huge crossover from what applies in the sports world to leadership, organizational performance and personal growth. Not a headline reader or from the academic world — Mike is a practitioner in dealing with uncertainty, rapid change of pace and balancing the constant need for more. Drawing on the latest research from neuroscience, sports and personal experience, he's shared stories and practical exercises — across the United States, Indonesia and Spain — to bring the strategies of mindfulness and emotional intelligence to life.