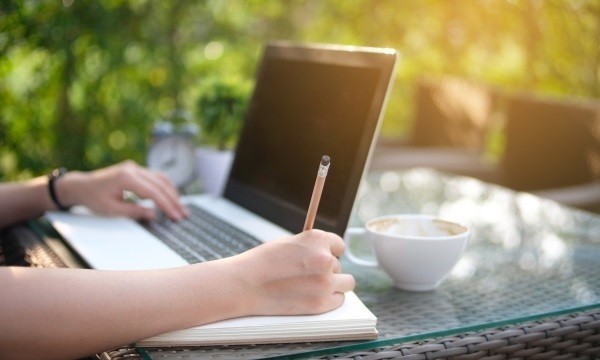 What do we mean by employer branding and storytelling? These terms can seem like so much marketing-speak. But the data proves that we should not ignore this concept. 95% of potential employees consider a company's reputation.
In a recent informational email, I looked at the concept of storytelling. Storytelling is a way to convey employer brand meaningfully to candidates. If you had to explain to a job candidate why you work for your company – what would you say? Part of my job as a recruiter is conveying that "why" to a potential employee. Frequently that connection is what seals the deal.
What Do We Mean by Employer Brand?
Curious about how to tell your company's story? Read: "How to Tell a Brand Story" for resources, a worksheet, and some great examples – including one from Charles Schwab – that make this process straightforward. Simple, authentic, without a ton of marketing bells and whistles, is what works best.
Netflix has a cohesive employer branding approach outlined in 5 Recommendations for Creating an Authentic Employer Brand, According to Leaders at Netflix from Marquise McCoy. Practical advice for engaging in your employer brand management.
Why Brand Storytelling Works
"The human brain is wired to respond to well-crafted narrative…"
Using basic storytelling tools to explain your company's mission will make your business relatable, compelling, and ultimately successful. This article from Harvard Business Review details the positive effects of connecting employees to organizational purpose. This connection is something we know intuitively but do not always do intentionally as business leaders. Read "Financial Targets Don't Motivate Employees."
The science shows that a clear understanding of and connection with organizational purpose is the real way to impact your bottom line positively. Telling the story and making the connection is all it takes.
Next Level – The Job Description as Story
Recruiters and HR professionals can even tell stories within their job descriptions. You, like me, have probably been writing or reviewing job descriptions most of your professional life. Recently, HR professionals are realizing that attracting the right candidate might take a little extra something. By using more conversational language, painting a realistic picture of company culture, and positioning the reader at the center of it all, you can attract more candidates to apply for open positions.
Direct response copywriter Ed Shleyner's blog includes examples of how to craft a successful narrative job description. Top tip: use search keywords in your job title to help the right candidate find you. Read "How to Write a Job Description That Attracts Awesome Applicants." 
Additional Resource
This Job Description Grader from Jobvite does need an email sign-up – but I think you will enjoy trying it at least once. You can upload a title, industry, and job description. You get feedback on industry-specific statistics for candidate engagement, word count, and tone.
Looking for a partner to help you craft a compelling job story? I'd love to hear from you. Check out our current open positions on our website too and let me know if any of the job descriptions are telling a story you might be interested in.