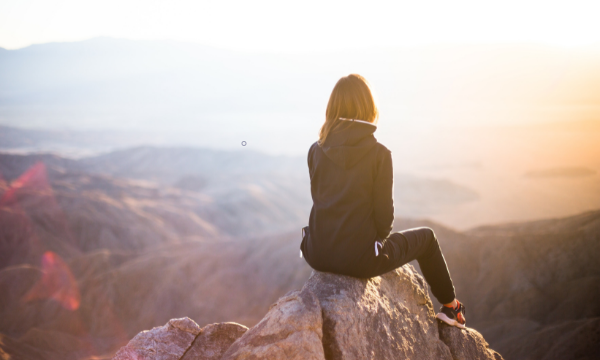 I spent some time reviewing the articles and resources that I have shared in 2021 to see what connected and might have been helpful. Interestingly, we seem to be doing quite a bit of thinking about thinking. An article on Cognitive Load Theory and EQ (Emotional Intelligence) resources were the items I shared that we interacted with the most. Proof that even in a year when it wasn't business as usual, we are going to figure it out.
Explaining Why it Might Be Hard to Focus Your Thinking
When I first shared Dr. Christian Jarret's article "Cognitive Load Theory provides a useful framework for understanding the different ways the pandemic could be playing havoc with your mental function." at the beginning of 2021, it resonated with a lot of my group both in my newsletter and on LinkedIn – 650 people to be exact. Re-sharing because the viewpoint and advice are just as helpful as they were initially. This is an interesting way to think about our ongoing challenges. Key quote:
"What's happening now is that disruptions to life caused by the pandemic are forcing you to draw on your limited working memory capacity more often, at a time when – if you're more stressed and your anxiety levels are raised, or you're juggling multiple tasks and commitments – you have diminished working memory capacity."
What do we do about it? Consciously set up and maintain new work routines. Double down on stress management by scheduling activities that relax you daily – a run, reading a novel, gardening. Take the strain off your working memory by cutting out excess cognitive load (i.e.-ditch the doom scrolling).
Can EQ Skills Help in Uncertain Times?
Another topic we all found fascinating and necessary – EQ or Emotional Intelligence. Emotional Intelligence includes being able to regulate your emotions and be present for difficult conversations and problem-solving. You can raise your EQ and learn new skills. Sharing a couple of resources on EQ below and re-sharing the EQ quiz for fun too. Do you have any good EQ resources? I'd love to hear about them.

Professional website Psychology Today has an overview section on Emotional Intelligence and also an ongoing blog featuring EQ expert Daniel Goleman, Ph.D. that includes some fantastic resources to learn more. The Institute for Health and Human Potential offers this short Emotional Intelligence Quiz that offers an overview of key concepts. If you took this when I first shared it, I wonder if your results have changed over this past year?
I am going to continue to look at current issues – especially those that affect recruiting, hiring, and retention – monthly here on our blog. Let me know if there are any specific topics you'd like to see covered here – I appreciate connecting with you. Are you (or someone you know planning on looking for a new role? Check out our available opportunities now.